The WitchTower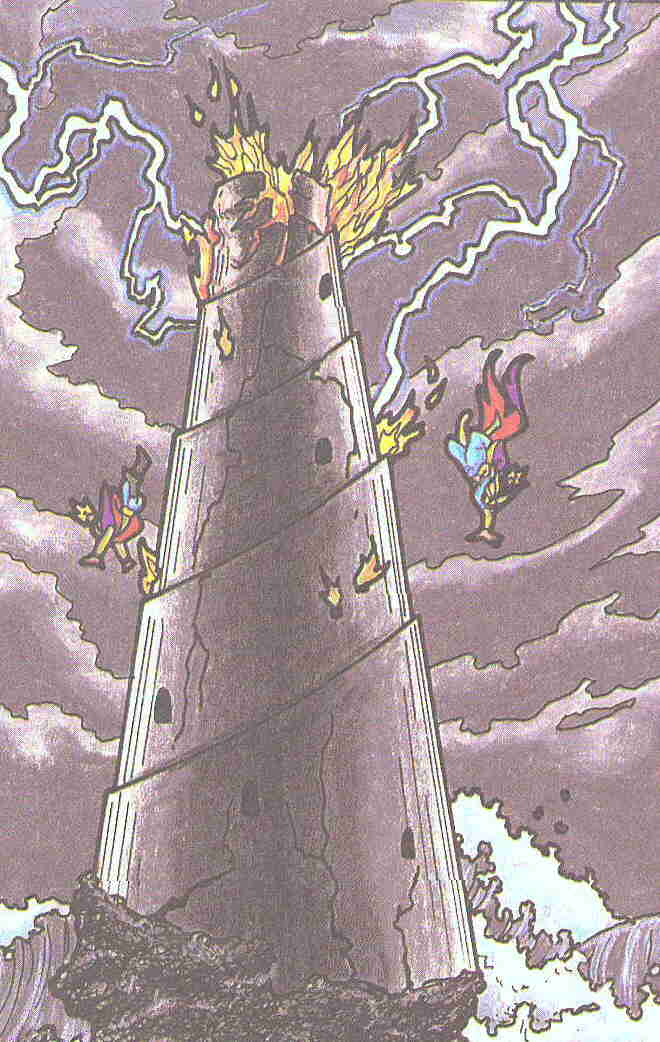 @tarot card copyright Robin Wood

There can be no Creation without Destruction!
The WitchTower is a Pagan E-Zine published by Out of the Dark, Inc.whenever we feel we have something worth saying.
There exist many wonderful Pagan web sites and newsletters that are just chock full of recipes and rituals and other lovely things.
This isn't one of them.
Here we offer you a view of what's going on in the communities of various WitchCraft, Wicca, Pagan and other Earth Centered and Nature Based Religious Faiths that you may not get elsewhere.
The WitchTower is a tool for those Pagans who have the courage to address the more painful issues in their lives, and their Faiths. If it is your wish to surround yourself with white light and not be disturbed by negativity, you have our complete respect and understanding. Please hit the "back" button with our Brightest of Blessings. A search of our links section will lead you to many fine Pagan sites that should meet your needs.
If you are an individual who occasionally battles for your beliefs, read on, you may find something of interest to you.
We at The WitchTower hold that knowledge is the key to effecting positive change in our society. We believe that the information a person needs to make intelligent decisions is not always pleasant to read. Sometimes it makes you angry. Sometimes it hurts. That is the nature of "Truth". We also realize that the most dangerous threats to our Faiths do not always come from without. We do not subscribe to the notion that exposing wrongs committed within the Pagan Community is in any way damaging to the Pagan Community. Quite the contrary, we feel that ignoring serious misbehavior just because the perpetrator claims to walk a Pagan path is extremely hypocritical.
As it say's in our masthead "there can be no Creation without Destruction". We must tear down existing oppressive structures before we can build new monuments to freedom.
There can be no peace without justice. There can be no justice without truth. Ask your own questions! Learn your own answers!

Betsy Ashby


WARNING! This page contains information on WitchCraft, Wicca, Pagan and other Earth Centered and Nature Based Religious Faiths. Contents could be dangerous if ingested. Do not induce vomiting. Contact your Creator immediately for treatment instructions.


Click on the keys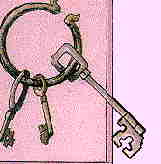 at the end of the story synopsis for more details!

Christian Say's Pagans Can't Poop In His Pots
On Friday, August 23 we received a very upsetting phone call from Stan Eure, owner of Eure Equipment Rentals. Mr. Eure informed us that "god has told me to pull the portolets" currently in our campground. Mr. Eure also told us that he would not provide the additional 8 portolets we had reserved for our biannual Gathering of the Tribes, September 12-16. He is doing this because he "recently found out we are Pagan" Mr. Eure informed us that he would be removing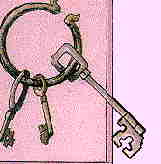 the two toilets currently in the primitive area of our campground "within the week"
Click the key for more info ......

WitchTower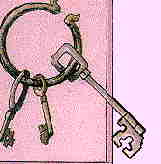 Archives
Click the key for past issues of The WitchTower

The WitchTower
Out of the Dark, Inc.
7651 Whispering Pines Trail
Windsor, VA 23487
(757) 357-0664
Print these pages and you will always have something to hand back to the witnesses who knock on your door at 8 a.m. on Saturday mornings.





THE WITCHTOWER - COPYRIGHT 1998, 1999, 2000. 2001, 2002, 2003, 2004 AND ON AND ON AND ON UNTO INFINITY ALL RIGHTS RESERVED.
THE WITCHTOWER MAY BE PRINTED AND DISTRIBUTED IN ITS ENTIRETY ONLY!!! NO SINGLE PART OF THIS PUBLICATION MAY BE REPRODUCED OR TRANSMITTED IN ANY FORM OR BY ANY MEANS, ELECTRONIC, MECHANICAL, PHOTOCOPYING, RECORDING, OR TIED TO A ROCK AND THROWN AT THE AUTHOR, WITHOUT THE PRIOR WRITTEN PERMISSION OF OUT OF THE DARK, INC. WE USUALLY SAY "YES" BUT WE INSIST YOU ASK FIRST. IF WE DON'T LIKE YOU OR WHAT YOU STAND FOR, WE WANT THE OPPORTUNITY TO SAY "NO".

Legal Disclaimer: It's not our fault! The little voices made us do it!.

If we had sense we'd be dangerous! All stories are the opinion of

their author, who may or may not be wrapped too tight. We
were potty trained too early. We ate too many twinkies!
The dog ate our edited version. We were just standing
here minding our own business when this mysterious
dude walked up and handed us this story Officer
Honest!